Diocese robe
Uniform chasubles and dalmatics for all priests and deacons of the Archdiocese of Hamburg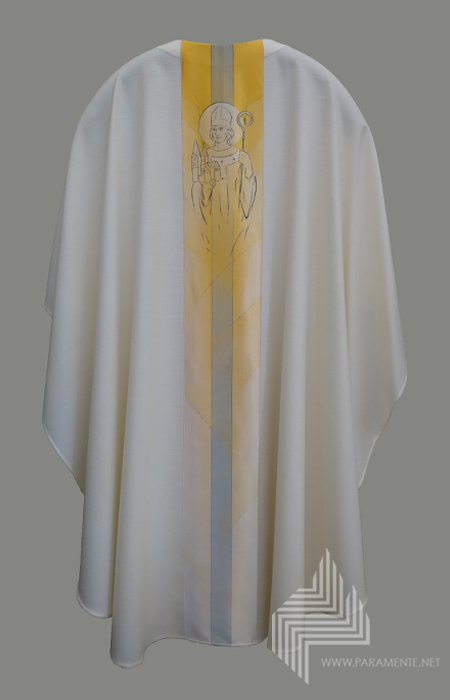 The diocese robe for the Archdiocese of Hamburg is the basis for a uniform concelebration throughout the diocese. The entire presbytery and all deacons should be enabled to celebrate Holy Mass with uniform chasubles and dalmatics at the parish, parish, regional or diocese level. Thanks to the decentralized storage of each individual, availability is achieved at all levels.
Unless there is a festive occasion, the main celebrant wears the chasuble in the color of the day. It is possible for the concelebrants to wear the diocese robe at any time. The diocese robe enables the liturgically standardized concelebration. The uniform garment makes concelebration an even better outward sign of the unity of the priesthood and the Church.
The paraments were made from a washable and crease-resistant blend of Trevira / wool. The design was realized in a textile print and applied to the base material as a central bar.
The design was realized by our artist Marcel Schultheiß MA in an elaborate digitally revised hand-drawn draft.
On the front of the robe there is an adaptation of the cross by the sculptor Max Faller (1927-2012), which was donated to the Archdiocese of Hamburg when it was founded and which is regularly carried in and out of the solemn pontifical services in St. Mary's Cathedral. On the reverse is St. Ansgar with today's St. Mary's Cathedral.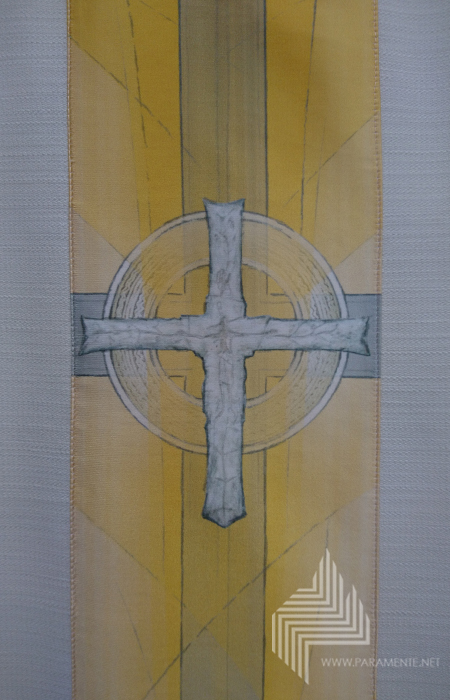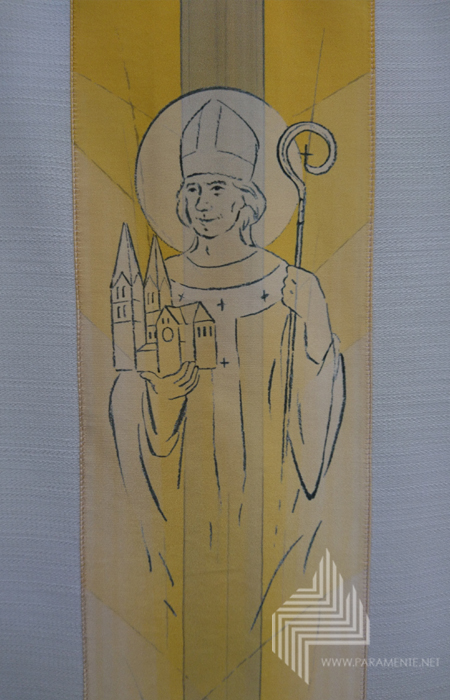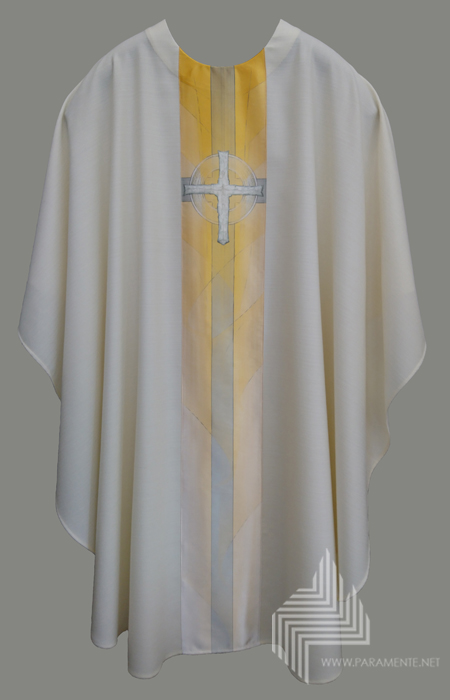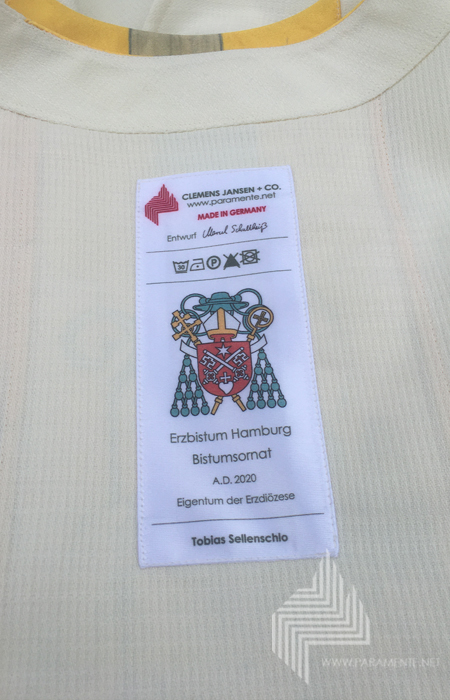 Individuality despite large quantities
One of the first ideas was to provide every garment with a name tag for the wearer. After first considerations with the usual woven labels, it became clear that this would end in a collection of signs that would be unappealing. So the idea arose to print the sign using the same technique as the bars. For the priests and deacons, individual signs were created that personalize the robe.
The dalmatics are classically designed with clave stripes. Material and workmanship are identical to the chasuble.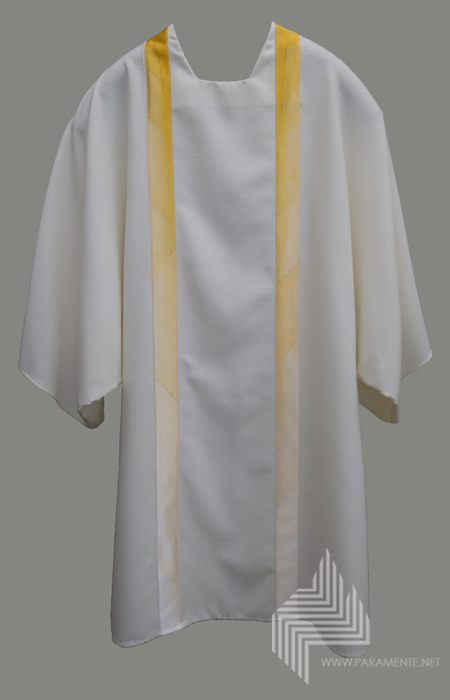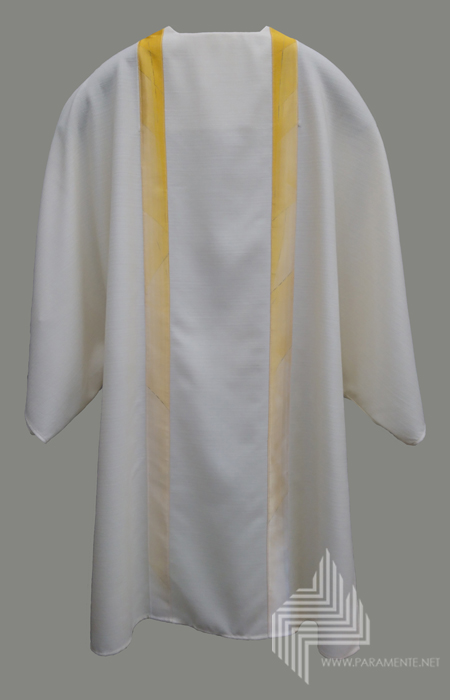 Showing all 7 results